How to embed with the Wordpress plugin
Shortcode 
Using our shortcodes is the easiest way to create a Popup Embed link in either the Widget area or any Page/Post. Simply add the following shortcode and fill in the variables as needed. All variables are optional except the "id" (this is the URL of your Brandfolder without the "Brandfolder.com").

[Brandfolder id="mapmyfitness" collection="mapmyrun" query="" text="View our Brandfolder" classes="brandfolder"]

Menu Bar Example
If you have a Wordpress site and want instructions on how to install that, please go here.

Follow the instructions below to use the popup embed option which will show your Brandfolder as an overlay popup on your site.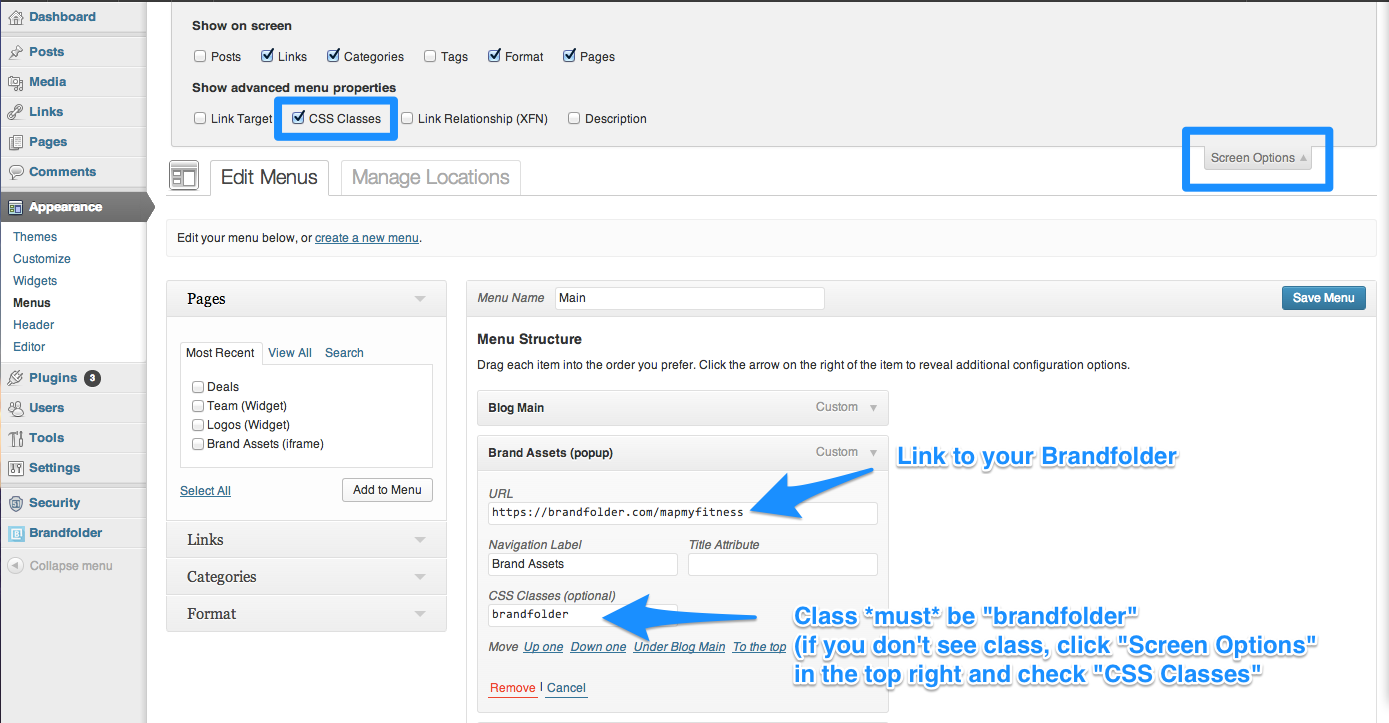 An example of the popup embed is below:

Other Examples



You can also use the raw HTML on a sidebar or anywhere on your Wordpress site:

<a class="brandfolder" title="MapMyFitness logos and other brand assets" href="https://brandfolder.com/mapmyfitness">Brand Assets</a>

You can even embed a specific collection using the example below 
(change 
your-brandfolder
 to your own Brandfolder URL and 
your-collection
 to your own collection URL in both places). If you'd like to add an optional search query upon load, simply fill out the "query" parameter.
<a class="

bfcollection

" title="Your Brandfolder logos and other brand assets" href="https://brandfolder.com/your-brandfolder/your-collection">Brand Assets</a>





<script>


jQuery('.bfcollection').click(function(event){
  event.preventDefault();
  event.stopImmediatePropagation();
  Brandfolder.showEmbed({brandfolder_id: "

your-brandfolder"

, collection_id: "your-collection", query: ""});




  return false;
});
</script>